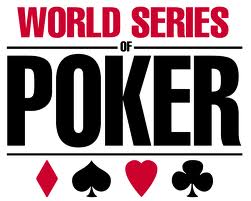 This article is number 12 in a series covering the most important tournaments in the 2011 WSOP.
Jul 7 Event #58: Main Event No-Limit Hold'em Championship $10,000 buyin
If you are new to poker, you may have only known the most easy and simple poker variation, the No-Limit Hold'em. After all, you may be surprised to know that there are over 50 poker variations out there. That only shows that poker has come a long way since its humble beginnings of just a game of card played within the family. Besides, the internet has greatly contributed to the popularity of poker games most especially upon the availability of free online poker games and tutorials. But even if poker comes in different varieties, the finale of any prestigious poker tournament, like WSOP, is still the Main Event No-Limit Hold'em Championship.
No-limit Hold'em is considered as a very entertaining poker variation which could be played by up to ten individuals. Because of its simple rules and fast-paced game, it has become a well-liked poker game. No-limit hold'em is played in four rounds of betting wherein every player is traded with two faced down hole cards and the rest of the players will be sharing with the five faced up
community cards. The player who got the highest five-card poker hand will win the pot. Moreover, it is called no-limit primarily because there is no preset amount for you to bet, meaning you can bet how much you want and can even opt for all-in where you are gambling your whole stack of tournament chips. Now, let us consider about the success of last year's WSOP Main Event No-Limit Hold'em Championship.
Previous Season
The previous season of Main Event No-Limit Hold'em Championship is a huge success in which 7,319 came out to play with $10,000 buy-in. It was Jonathan Duhamel, 23 year-old then, grabbed the most prestigious distinction of the event #57 who took home the prize money amounting to $8,944,310 in addition to the globally-recognized golden bracelet of WSOP. The Canadian poker player was followed by John Racener, Joseph Cheong, Filippo Candio, Michael Mizrachi, John Dolan, Jason Senti, Matthew Jarvis and Soi Nguyen.
Upcoming 2011 WSOP Season
The upcoming 42nd Season of WSOP is scheduled to run from May 31, 2011 to July 19, 2011 at the luxurious Rio All-Suite Hotel and Casino in the prosperous gambling capital of the world, Las Vegas, Nevada. It is scheduled as event # 58 which will start on Thursday, July 7th at 12:00 pm. Surely, this coming season will be another record-breaking event throughout the history of WSOP. So, don't be left behind. Take part as the 42nd WSOP ends with the Main Event No-Limit Hold'em Championship.
Full list of events covered by this series:
Similar Posts:
No comments yet.
Leave a comment