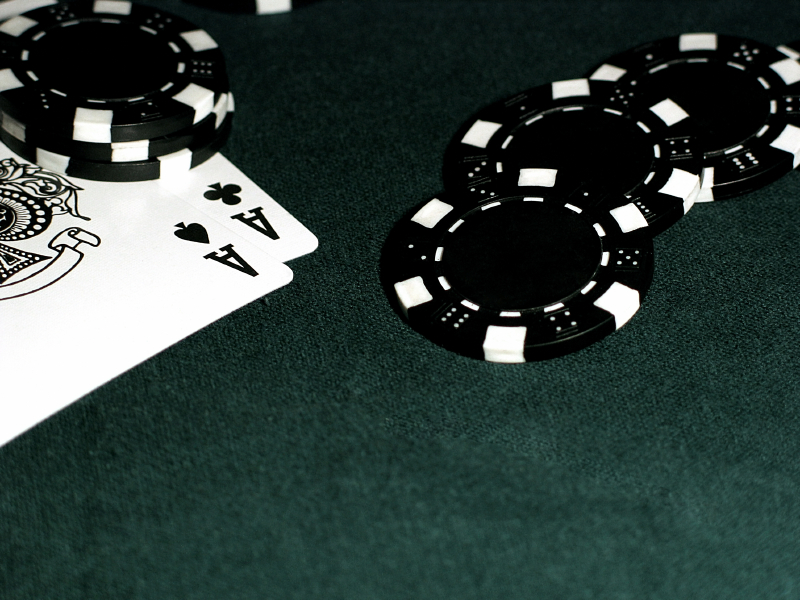 Whether it's to find poker games near you, stay up to date with the latest news, or learn new strategies from the best players, these five poker apps need to be on your smartphone and tablet.
Poker News
One of the best all-encompassing poker apps available, Poker News allows users to read and watch the latest poker news and strategy articles and videos, listen to the latest poker podcasts, and follow live tournament coverage.
Meanwhile, the Twitter tracker on the Poker News app, allows you to track and stay in touch with the biggest players and personalities of the poker world. Additionally, this app can direct you to the best poker and online gambling apps.
World Series of Poker (WSOP)
World Series of Poker is one of the biggest and most lucrative poker series in the world, featuring many of the game's best players competing for the largest jackpots. However, the WSOP app is a free to download and free to play game which as attracted millions of users around the globe.
Created by gaming giant EA – who are responsible for the hugely-popular FIFA series – the WSOP app includes many of the features of the real-world series including virtual WSOP rings and bracelets.
This fun, easy-to-use game is great for players who are either new to poker and wish to learn more about the game or those who want to try out new strategies without the risk of losing money. Similar to the real WSOP, players are able to travel around the world and compete in tournaments in Las Vegas, Atlantic City, Sydney, Paris and Tokyo.
Bravo Poker Live
For active poker players based in, or visiting, the United States, the Bravo Poker Live app is a must-have on your devices. Bravo Piker Live houses a system where poker rooms located across the US can manage their games, players, and waiting lists.
Casinos and poker rooms enter their game information into the Bravo Poker Live system, so players can see information, availability, promotions and live game action and results all in real time. The app's in-built location tracker means games located closest to you are brought to your attention first. So, for those seeking a poker game in the US, Bravo Poker Live is the ultimate app.
SnapShove
If you are a poker player looking to improve your shove/fold range, then SnapShove is an app you will want to download. Created by professional poker player Max Silver, SnapShove is a tool that provides access to various training strategy options and six and nine0handed shoving calculators – all for free.
There ia premium option, SnapShove Pro, which for $14.99 offers users extra and more in-depth training options and tips, a calling calculator and a shove-fold calculator with an unlimited number of players. Unless you have used the app before or are an adcanced poker player, download the free version and test it out before committing to the Pro version.
888 Poker
We had to include at least one real-money poker app on this list, and while there are many to choose from, 888 Poker is the leading platform for players of all abilities. As well as being the oldest and most reputable mobile poker platform on the market, 888 Poker is also eCORGA certified, so you know you are playing on a trustworthy and reliable platform.
With a wide range of games and tables to choose from and thousands of players to pit your skills against, 888 Poker's most popular game is Hold 'Em. There is also a live webcam feature which allows you to watch your opponent (and them watch you), which is not available on many other poker services.
888 Poker supports numerous payment methods and their deposit and withdrawal facilities and fast and straightforward. At present, it is not available to players located in the United States but that could change in the future. To download 888 Poker, you need to visit the website as it's not on the Android or iOS app stores.
There you have it, 5 top apps to play poker on your mobile device. If you are still not convinced, visit BestAppBet where you can see reviews and feedback about the best gambling apps.
Similar Posts:
No comments yet.
Leave a comment