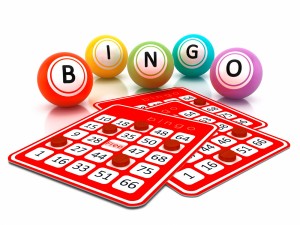 There is no doubt that playing bingo is a great way to have some fun, especially at sites like umbingo.com and you can even win some money while you are at it. If you are just getting started with playing bingo, you will want to be sure that you know a few things first. Here are 7 tips to help get you on the road to winnings.
Make Sure You Have Your Supplies and Cash
To play bingo like a baller, you will need to have the cash to buy packs of bingo cards when you arrive. In most cases, you will want to buy more than one pack, but not more than you can handle. Bingo is a fast moving game, so you will want to have all of your supplies, like dabbers and good luck charms, on hand and ready to go when the caller starts the game.
Play on Days and Times That Have Fewer People
This is putting the law of numbers on your side. If you play bingo at halls that are less crowded, you can increase the chances that you will win. The more people that show up, your chances of winning decrease with every card that is sold.
Buy as Many Card Packs as You Can Handle
The first few times that you play bingo, you may not be able to handle more than one or two cards at a time. As you get better at managing and searching your cards for matches, you can add more cards to increase your chances of winning.
Ask If Discount Packages Are Available
Some bingo halls may offer discounted packs if you buy multiple ones before the bingo game officially begins. If you can save money on the packs and then win, you come out ahead no matter how you look at it.
Arrive Early
To get the best seat in the house, it is always a smart idea to arrive early at casino clubs to make sure you find the perfect spot to play. While most halls are outfitted with a sound system, if you have trouble with your vision or hearing a seat near the front assures you never miss a call. Since many halls tend to fill quickly, the earlier that you can get there the better.
Play with an Experienced Friend
If you are just getting started, it is not only fun to play bingo with a friend, they can also help you in the event that you are unable to keep up with marking all of your bingo cards. Keep in mind that missing the mark on only one number can be the difference between winning and losing!
Try Multiple Bingo Halls
Once you start playing bingo, you might quickly find yourself addicted to the game. Depending on where you live, you may be able to find multiple bingo halls within driving distance of your home where youcan play to your heart's content. Many popular venues that host regular bingo games include church halls, veteran halls, and specialized bingo halls that offer this games exclusively several times a week.
As you can imagine, bingo is a game that is fun for all ages, especially when you win! Most game halls do have a minimum age requirement for players, since this type of bingo game is not geared towards catering to children. Check with your operator about any age restrictions that are enforced.

Similar Posts:
No comments yet.
Leave a comment