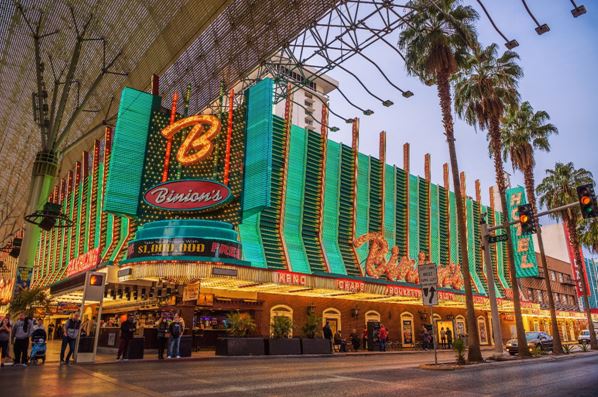 Nicknamed 'The Grand Old Man of Poker', there's no doubt that Johnny Moss was one of the most fascinating characters of poker's old guard. He was one of the founding members of the World Series of Poker, winning the Main Event at the inaugural tournament and to date, he is one of two players to have won the Main Event three times, an honour he shares with Stu Ungar.
But where did it all begin for Johnny Moss? Let's take a look back over the life of one of poker's greats.
The early years
Moss was born in Marshall, Texas and grew up in Dallas, a land famed for card sharks and hustlers. So, it's with no surprise that he learned how to gamble as a young boy and was taught how to cheat in games. He put this to good use, however, when he was hired by a local saloon to watch over games to ensure they were being played fairly. While he did that, he managed to learn the strategy behind playing poker, a skill he would go on to pursue. This knowledge turned him into one of the original Texas rounders, and Moss would travel around the country to find high-stakes games.
Five-month game against Nick the Greek
In 1949, Moss played with Nicholas Dandolos (better known as 'Nick the Greek'), in a series of high-stakes games, which supposedly lasted several months. The poker marathon was set up by Benny Binion, who famously established the World Series of Poker tournament and held the event at his casino, Binion's Horseshoe in Downtown Las Vegas.
The series of games between Moss and Dandolos have become part of poker folklore, not least for the story that Moss claims to have won at least $2 million before Nick the Greek told him: "Mr Moss, I have to let you go". Binion went on to set up further games between players and it is believed this initial meeting inspired the World Series of Poker.
World Series of Poker
Moss played at every single World Series of Poker from 1970 to 1995 and during his career, won nine WSOP bracelets, three Main Events and $834,422 in prize money – which may seem insubstantial in today's money, but it was a sizeable sum at the time.
He won the inaugural World Series of Poker Main Event in 1970, which was very different to the one that's played today. Firstly, only seven players took part and collectively, they voted Johnny Moss the best in the world, subsequently awarding him with a silver cup – bracelets weren't established as prizes until 1976.
The 1971 edition of the WSOP saw Moss successful again in the Main Event – this time beating Walter 'Puggy' Pearson to win $30,000 in the $5,000 No Limit Hold'em. Three years later, he won the $10,000 No Limit Hold'em, over opponent Crandell Addington – and at the age of 66, is the oldest winner of the Main Event to date.
Fast-forward to the end of the following decade and Moss made further history when he won the $1,500 Ace to Five Draw, becoming the oldest player to win a WSOP gold bracelet at the age of 81-years-old.
The Legacy of Moss
In 1979, Binion created a Poker Hall of Fame to preserve the names and legacies of the world's greatest poker players. That same year, Moss was one of the first to be inducted and as of today, there are 56 people whose names have been instilled as legendary.
He remains one of the all-time leaders in WSOP history with his nine bracelet wins, sitting behind the likes of Phil Ivey, Johnny Chan and Phil Hellmuth – however, he has the most Main Event wins.
Think you could rival a Main Event champion? Get some practise in with online poker from Paddy Power.
Similar Posts:
No comments yet.
Leave a comment