This article belongs to the Poker Bankroll Building series.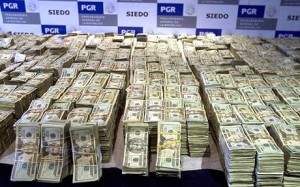 Here's a few thoughts I've had on how to raise money for a poker bankroll through online texas holdem. Please let me know if you have additional advice, or disagree with anything.
Why bother?
Good question. The obvious reason for raising money for a poker bankroll is that you don't have your own money to play with. Then there's the coolness factor of building a poker bankroll from scratch. We've all heard of the online phenomenas such as Isuldur who seem to come out of nowhere and within no time play million dollar pots on the high stakes tables of Full Tilt and Poker Stars. Another famous example is the Chris Ferguson challenge and recently the german dude who turned 5$ into 100000$ by playing SNGs and tourneys. Here's another reason you might not have thought about. When you succeed in building a bankroll from scratch you will most certainly appreciate the value of it more compared to simply depositing the money from your real life bank account. With this appreciation comes the added benefits of sticking to solid bankroll management and the discipline needed to avoid tilt.
Poker Freerolls
All poker sites have freeroll MTTs and some even have freeroll SNGs. You will be battling large fields and playing for small amounts but who's to complain? It's free!! For some American and Australian poker players who are not able to deposit at all into poker sites, freerolls are the only way to build a bankroll.
Up front bonuses
There's a couple of up front bonus deals out there, where you get free cash just by signing up. This is a great way to start a bankroll. Even-though the bonus amounts are usually quite small (5-20$ range) you will still be off to a better start compared to plying freerolls for cash. You can get a 10$ up front bonus through this blog, simply follow the instructions on the "We recommend these bonus deals" page.

Poker Schools
Poker schools will typically give you a starting bankroll of 50-150$ when you sign up to the poker sites they've partnered up with. By signing up through a poker school you will probably not be getting a sign-up bonus or rake back deal at the particular partner poker site so chose carefully. You want to avoid signing up to the big poker sites through a poker school. Usually you'll need to play a large volume to clear your starting bankroll which is basically how the poker schools make their money. But hey, once again it's free money, so who's to complain?

Who cares, I have a job and plenty of money to spend?
You might want to consider depositing enough money to have a solid bankroll on your preferred limit and set yourself goals to increase your bankroll. This will undoubtedly increase your motivation for playing (goals are always good to have). On the other hand if you play poker simply for the fun of it and don't really mind loosing money once in a while, a poker bankroll building project will be a waste of time.
Who cares, I don't have a job and play for money I can't afford to lose?
Warning! Warning!. Seek help and stop playing poker immediately…you are probably well under way to become a compulsive gambler. Seriously get help and stop playing poker. You should never play for money you cant afford to lose.

Similar Posts:
1 Comment to How to raise money for a poker bankroll
Leave a comment