This article is a part of the Poker Rules series.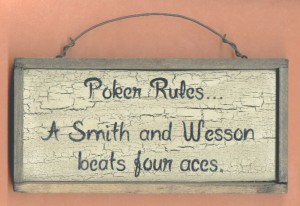 Step1a: Learning Hand Rankings
Before you start playing online poker with your own real money it is crucial that you know the poker Hand Rankings. You need to know when you have the best possible hand ("the nuts") to be able to win as much money as possible from your opponents. On the other hand you also need to know which possible hands are better than yours in order to lose as little money as possible. The following list shows the possible poker hands starting with the strongest hand first. In other words, a Royal Flush beats a Straight Flush which beats Four of a kind and so on. In my following post I will give an individual description of each hand listed below.
This post belong to the following series:
Similar Posts:
No comments yet.
Leave a comment