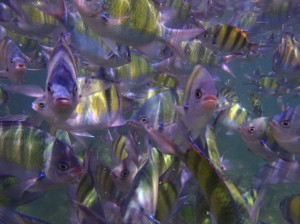 After a long break from poker I have now started playing tournaments online again with a good buddy of mine. So far it's not going too well – no big wins, plenty of suck-outs and a game that's too standard to make it to the top. We still play way too passively during the periods where we don't get any decent hands, and this has time and time again resulted in our stacks being eaten away by blinds. There's definitely room for improvement by mixing in some more advanced poker strategy, where we play the opponents instead of our own cards. Another thing we're missing in our game is using bonus codes, such as Party Casino bonus codes to give us some payback on the poker turnover we generate.
If you like me have played online poker on and off for 10+ years and have troubles finding the motivation to grind away, I can definitely recommend teaming up with a buddy who feels the same way about poker. It's just way more fun to play in company compared to the usual online poker solitude. In addition, having to agree on what to do in critical situations definitely improves the quality of the decisions made. Finally, it's way easier to deal with suck-outs and bad beats when you have someone to share them with. Back in the day where I played alone, several keyboards and other electronic equipment died by my hands as a result of bad beats – fortunately this does not happen anymore.
My goal is definitely to rack up a decent win before I make the big move from Copenhagen to Singapore in a couple of months time, seeing as online poker is not allowed in Singapore. My current monthly poker budget is around 100$ per month, which should be enough to have a couple of decent shots left to make those illusive final tables.
Similar Posts:
No comments yet.
Leave a comment