Submitted by Bill Menschner, this article belongs to the Poker Bankroll Building series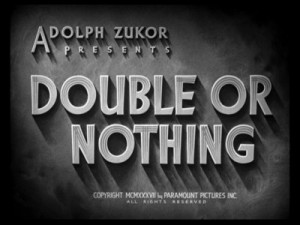 There was a time when building your online poker bankroll was as easy as signing up to multiple poker sites. The sign up and monthly bonuses offered by many sites gave new players an overlay on the rake being charged at low limits. A new player could easily earn hundreds and even thousands of dollars in bonuses every month, enough to effectively build their bankroll and move up to higher stakes poker where the rake didn't have as much of an effect. Unfortunately, sites give only a small fraction of the bonuses they once offered, and players have to resort to other methods to move up quickly.
Though bonus offers are gone, there are still good opportunities for low limit players to quickly build their bankroll. One of the best methods, and one that only occurs rarely, is when a poker site offers a new variant of poker. The initial interest in the game by players who are unaware of proper strategy presents a great opportunity for players to add to their bankroll. My favorite example of this, and a game that I miss, was Royal Hold Em, spread by UltimateBet. For those who don't remember, Royal Hold Em was played with the same rules as Texas Hold Em, with the exception that the deck only contained Tens through Aces. It wasn't difficult to figure out proper strategy for this game, but players loved the action so much that they would often play to the end chasing straights and underfulls.
Recently, many online poker sites have started offering Double or Nothing Sit & Go tournaments (DoNs), giving low limit players a new opportunity to easily add to their bankroll. DoNs vary in structure to regular SnGs in that the five remaining players win double their buy in back (minus the rake). These tournaments are a fantastic way for new and low limit players to build their bankroll quickly and escape the high rake of low limit poker.
Why are these tournaments so profitable for low limit players? There are many reasons, but the most important is that the play is awful. Most players enter DoNs thinking that if they play tight they will make the money. Playing tighter is a good first step, but only if you play the right hands in the right situations. It is not rare to find players in early position committing most of their stack in the opening rounds of a DoN with AQ or AJ. These are only marginal holdings early in a tournament, and a good way to waste your stack.
Another good reason for playing DoNs if you are trying to build your bankroll is that they are easy to multitable. Since you're playing tighter you aren't in situations where you have to play many hands post flop. I play 20 tournaments at a time. There are a few players who play more. No matter how many tables you would normally play at once, you can increase that amount playing DoNs and add to your hourly rate.
It's not every day that a new poker structure is introduced by a site, but when they are made available you should take advantage of it. Though DoNs have been around for a few months, the play is still so bad, especially at the lower limits, that a new or low limit player can easily build their bankroll by employing sound DoN strategy.
You could be posting your articles on the Poker Bankroll Blog. Read all about it here.

Similar Posts:
3 Comments to Poker Bankroll Building With Double or Nothing (DoN) Poker
Leave a comment