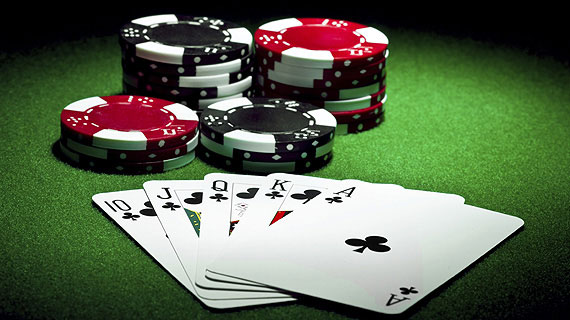 A desire to enjoy the sheer thrill of gambling is the last thing you want to bring to the poker table. Getting to the latter stages of tournaments is all about discipline, making the right moves at the right time, and not leaving anything to chance. However, when you face an all-in raise and look down at pocket kings pre-flop, it's hard to resist the urge to gamble. If you were chip leader, calling a bet like that would be fine. But if it would knock you out of a tournament, would it be worth the risk?
For players who love the rush from playing games of chance, it would be wise to get this urge out of your system in different ways.
Turn to Casino Games for That Rush of Gambling
Poker is a game of skill, in which players need to minimise the instances that they leave to chance as much as possible. Obviously, you can't control which cards you are going to be dealt, but you can fold non-optimal hands which are unlikely to draw into anything without investing any chips in the hand. The top players in the world didn't get there because they were lucky but because they were well disciplined and stuck to their optimal game plan.
If you're someone who loves the rush of gambling, don't seek that feeling in a game of poker. There are plenty of other options online which can provide the thrill. Slots are perhaps the best games to choose when it comes down to the sheer buzz of gambling. As you spin the reels, you have no control over the outcome whatsoever. But when a big win does spin in, it can feel incredible.
There are titles to suit everyone's tastes. The slot games part of the casino online Betfair include Terminator Genisys, which may appeal to people who enjoyed the sci-fi franchise, and Top Gun, a good choice for older players who remember the 1986 classic from Tony Scott. There are many other titles based on sports, history, and animals as well.
Keep a Level Head in Poker
It may be a good idea to spend some time playing slots and other games of chance before entering an important poker tournament. You need to do everything you can to improve your focus and stick to a game plan which doesn't involve gambling on coin flip situations. Use slots as a way to get your excitement, but play poker as if it is a carefully structured game of chess.
One of the most important things to try to do when playing Texas Hold'em or any other variant is to keep a level head. Sometimes a bad beat may put you on tilt, like the players in the video above. You may be tempted to gamble in the next hand to get some of your chips back. But this kind of irrational behaviour is not advisable and will result in failure in the long run.
The bottom line is that poker players should not be entertaining the thought of gambling while at the felt. By playing games of chance, like slots, you can get that out of your system and make sure you bring your A-game to tournaments.
Similar Posts:
No comments yet.
Leave a comment