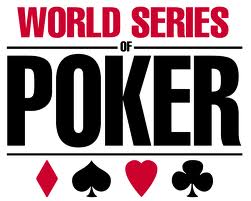 This article is number 2 in a series covering the most important tournaments in the 2011 WSOP.
Jun 3 Event #7: Pot-Limit Hold'em Championship $10,000 buyin
Poker has become an all-time favorite casino game. In fact, it has evolved from a typical family card game into a prestigious worldwide tournament. Besides, it has continually welcomed new variations and can even be played online. No Limit Texas Hold'em is the most popular poker event which is the main event of World Series of Poker. But WSOP tournament consists of other poker games including Pot-Limit Hold'em Championship which is set to start on June 3rd at Rio Hotel in Las Vegas, Nevada. But what is pot-limit hold'em poker game all about?
The betting in pot-limit hold'em involves starting out in small amount and rapidly increases despite the low stakes. At first, it may sound like fixed-limit hold'em but its way different primarily because fixed-limit poker has fixed betting and remains the same while pot-limit poker has rapidly increasing betting and may eventually end up as a very expensive game. Yet, this has never stopped poker enthusiasts to engage in this type of game. In fact, year after year, more and more are participating in pot-limit poker game and many are excited to witness the Pot-Limit Hold'em Championship as this is sure to be a head to head game of talents and skills. Let's take a short recap of last year's Pot-Limit Hold'em Championship.
Previous Season
Last year's season was a staggering success in which Valdemar Kwaysser grabbed the highest merit in 2010 WSOP Pot-Limit Hold'em Championship in Rio All-Suite Hotel and Casino in Las Vegas, Nevada. He took home the much-coveted prized bracelet and cash prize of $617,214 against the 268 participants. Kwaysser ruled over other finalists that includes Matt Marafioti, James Calderaro, Konstantin Bucherl, Dani Stern, Tom Marchese, Peter Jetten, Blair Rodman and Alexander Kuzmin.
2011 WSOP
As usual, all poker tournaments of the 42nd WSOP poker event will be held in Rio Hotel and Casino in Las Vegas which will run from May 31 to July 19, 2011. The Pot-Limit Hold'em Championship is scheduled as event #7 which will kick off on June 3, 2011. The buy-in for this 3-day event is $10,000 and will start at 5:00 pm in which the players will start with 30,000 tournament chips. It you're not lucky enough to rule in this event, do not despair as you get to witness and even take part as WSOP makes history once again.
Enjoy Las Vegas
There are plenty of things to indulge in while staying in Las Vegas for WSOP. People looking for superb entertainment are finding it in Las Vegas. In fact, this is what the city has long been famed for. Really then, the upcoming 42nd WSOP is just one of the things to look forward to when traveling in Las Vegas.
Full list of events covered by this series:
Similar Posts:
No comments yet.
Leave a comment