Poker is appreciated universally, be it for the player talent that forms an integral part of the game, or the money that one can earn from it. So intriguing is the charm of the most popular card game in the world, that many people have made it their business, earning an income from playing on land-casinos as well as online.
When we specifically talk about online poker, there has been a wave of acceptance for the card game over the last few years. The comfort of playing from anywhere you want, the ease of money transactions, and added social and entertainment factors, has made poker a lot more accessible and exciting. Moreover, people are starting to realise that poker is more about skills than chance, adding to its appeal. Looking at some facts about online poker, we understand that there is more to the game now than there ever was. Thus, the future of poker is not only healthy but with technological changes taking place every month, it is only going to get better.
How Did It Start?
While poker dates back to the 1800s, the online version came into existence in 1990. However, it wasn't until 1998 that money was involved as games were being played via Internet Relay Chat. As the internet became more widespread and speeds increased, so did the game's popularity, making it very much the most played card game on online casinos right now.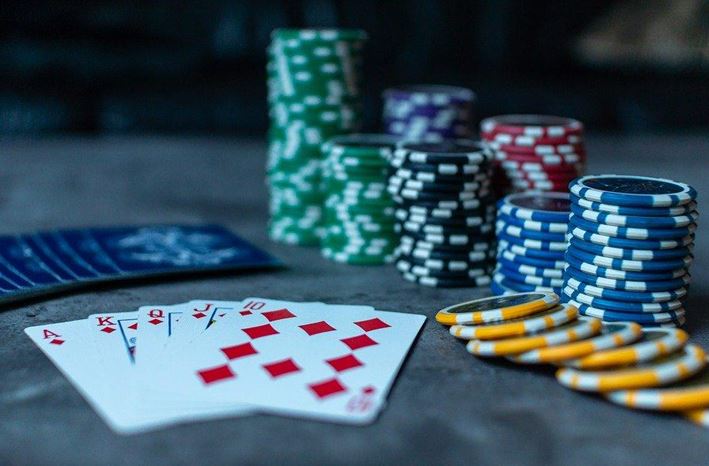 Different Ways to Play?
For an individual who is just starting to play on online casinos and wants to indulge in poker primarily, it is recommended that they spend time looking at all online casinos that offer the very best of services. While this includes having multiple games, excellent customer service, and a mobile app, you also need to check if they have different variations of your favourite game. Poker is now available in the form of individual rooms where you can log in and play with gamblers from anywhere on the planet. However, having the option to make your own room or play live poker with a dealer like you can do at Powerplay can keep things fresh and help you enjoy the game just the way you like it.
Play for Free
Unknown to many players, one great thing about being online is that you get to play poker for free. Most leading online casinos offer their customer bonuses such as no-deposit cash to play games of their choice, including poker. For a novice wanting to test the waters or a professional who would like to add on to their profits, this is the very best option as you get to earn money without investing anything from their pocket.
Who Plays Poker the Most?
The most fascinating aspect of online poker is that in any given room, there could be players who are poles apart from each other. The game is exceptionally famous the world over, but there are a few nations were players are passionate about poker beyond your imagination. UK, USA, and Australia are three popular online poker destinations, but when it comes to the very top, the maximum number of players come from Indonesia, Brazil and Russia.
Online Tournaments for Everyone
When it comes to poker tournaments, the online versions are actually suitable for all types of players. Even if you are not a professional, but want to aim for a win and play with others from around the world, you can opt for what is a "Sit 'n' Go" tournament where the buy-in can be as little as $10. As a result, online poker truly is a multi-faceted version of the card game, one where everyone, from novices to high-rollers can partake, have fun, and win real money.
Similar Posts:
No comments yet.
Leave a comment