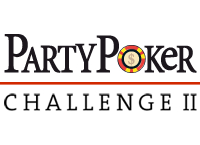 Starting Thursday the 29th of September you can enter PokerTableRating's 30000$ PartyPoker Challenge for free.
The concept is simple. Earn badges by completing specific tasks on PartyPoker cash tables and you are automatically entered into the competition to win cool prizes and tournament tickets.
If you do not have a PartyPoker account and sign up to one to enter the PokerTableRating competition you get a 3 months PTR premium account for free! Don't worry if you already have a PartyPoker account; you can still enter the competition for free.
Check out the competition here:

Similar Posts:
No comments yet.
Leave a comment