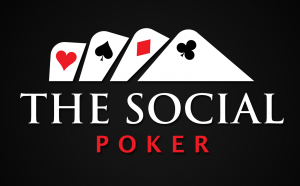 Are there ways to turn the social aspect of online Poker into advantages, even potential ways to grab bigger pots? Knowing how to manage your social tools and online presence as a player may just be the edge you were looking for to step up your game. But it depends what kind of player you are, as we shall see.
Let's start taking a look at these new social twists thrown into the classic card game, to find out whether they might hold some secrets for players. Could social
networking prove to be a game-changer in Poker?
Online Poker Paradise
What are the ways that online Poker can yield you opportunities not found at physical tables? The following is a starting list of ideas, some of which may even
enrich your conventional casino performances and earnings.
•        Tips and help from online buddies
•        An avatar that acts as your 'Poker face'
•        Inside track on other players' reputations
•        Online Poker sites' copious help sections
•        Practice play mode to sharpen up before games
•        Team events and tournaments that teach you
•        Social features let friends gift you chips
•        Playing at home, comfy yet online (public)
Just think of all the time and energy you will save playing online since you won't be tempted to fidget and play with your chips! That's a joke, sure, but underlying it is the basic idea that when you play online you are freed from many physical distractions.
Will the Real Poker Step Forward?
Some might be tempted to say that online Poker is the essential game, the game itself, liberated from many outside factors that can tilt things despite
players' skill. Others might argue that the human dimension, staring down your opponents, grinning or frowning, reading faces, touching cards and chips, even your style of dress, are all inextricably bound to the game.
There are probably two fundamental types of players: mathematicians and people-players. Which are you?
Where Do the Advantages Fall?
Online Poker may indeed favor mathematically-oriented minds for the most part. On the other hand, the people-players (who swear that you must always play
your opponents rather than their cards) could find ways to unsettle those math types online — by using some of the examples in our list above.
For example, it could begin with choosing a formidable-sounding user name, creating an intimidating avatar picture, taunting players on the chats. Still, the math players could be said to be in their element on the Web, undistracted from the psychological torsions of a conventional sit-down game. Such players are safer from the people-players with all their shenanigans.
Perhaps, for instance, one is concerned about one's physical appearance and lacks face-to-face confidence, yet this person is a strong player; online, such a
person can clean up by resting on their skill, undiminished by their personal handicaps.
So as you reassess your own online and mobile Poker, overall, tune into the social features your favourite site offers, asking yourself, 'How can this or that give me an edge?' Knowing your own basic strength is the first step, of course. If you are good at the math as well as at the bluffing, then you're in luck online!
Similar Posts:
No comments yet.
Leave a comment