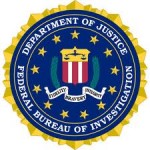 Here's a summary of the events leading to the FBI seizing Pokerstars, Full Tilt and Absolute poker, which in effect has caused the sites to shut down all access for US players and freeze their accounts until further notice.
On April 15th 2011 the American authorities led by the FBI unsealed a collection of serious indictments against the largest poker sites in the World, namely Pokerstars, Full Tilt and Absolute poker. The indictments were revealed by Janice Fedarcyk who is the Assistant Director in Charge of the New York Field Office of the Federal Bureau of Investigation and Preet Bharara, the United States Attorney for the Southern District of New York. The indictments are based on the Unlawful Internet Gambling Enforcement Act ("UIGEA") from October 13, 2006, where it became a federal crime for poker companies and other gambling businesses to "knowingly accept" most forms of payment "in connection with the participation of another person in unlawful Internet gambling. Rumors have it that this historical take down has only been possible due to inside knowledge provided by Daniel Tzvetkoff, a former payment processor. Apparently Daniel Tzvetkoff stole 100 million dollars from the gambling companies, and as a result upon visiting USA (maybe not the best move from his part) was arrested by the FBI on the background on an anonymous tip! No bail was set for his arrest, but now all of a sudden he is out on bail and the poker companies have been indicted.
Summary of indictments
11 defendants, including the founders of Pokerstars, Full Tilt poker and Absolute Poker are accused of bank fraud, money laundering and illegal gambling offenses
Restraining orders have been issued against 75 bank accounts utilized by the poker companies as well as payment processors and 5 Internet domains (e.g. pokerstars.com, fulltiltpoker.com etc)
As an example of the money laundering schemes applied by the founders, the US authorities claim that earnings from US players  have been disguised as payments for non existent merchandise such as golf balls and jewelery.
In addition, the defendants are accused of bribing small banks to process their payments.
The defendants risk up to 30 years in prison and millions of dollars in fines.
Arrest warrants have been made through Interpol.
J C and C E, both involved in payment processing and both belonging to the group of 11 defendants, have already been arrested.
In the meantime, it is business as usual for the non-US part of Pokerstar, Full Tilt poker and Absolute Poker customers. Although some of the large Sunday tournaments have been reduced in guaranteed money, it is still possible to both download the software from EU-based websites and deposit and withdraw money from accounts. In addition, other sites accepting US players do not seem to be affected.
Full Tilt poker and Pokerstars both sent out press releases shortly after receiving the indictments where they – among other things – state that Online Poker is a skill game and therefore legal.
Our best hopes and wishes go out to the affected American players; we hope to see you back at the tables as soon as possible.

Similar Posts:
2 Comments to The FBI seizes Pokerstars, Full Tilt and Absolute poker
Leave a comment