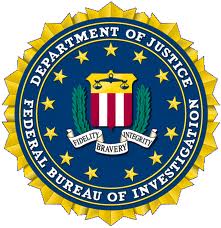 The world of online casino and poker has received a major shock wave a few months ago, with the shutdown of a few major online poker sites.
On April 15th, on a day that subsequently became known as Black Friday, the US Federal Bureau of Investigation seized the domain names of a number of US facing poker sites, including Poker Stars, Absolute Poker and Full Tilt Poker. There was no warning that there would be a shutdown of these online casino gaming sites and, literally overnight, US online poker players were faced with the FBI logo, stating that they would not be able to withdraw their funds. The Department of Justice stated that it would be taking 11 defendants to court, claiming that they violated wire fraud and money laundering laws in the United States.
In this Black Friday swoop, the FBI also shut down scores of payment processor used by Full Tilt Poker and other poker sites to pay their players. US players found that they were unable to sign up at Full Tilt Poker and could not play for real money. They found themselves locked out of real money tables and tournaments. In addition, and more seriously, they could not withdraw their money from their accounts.
In the days and then weeks following Black Friday, there was a great deal of confusion regarding the future of these sites, and players were desperate to learn how they could get their money out of their accounts. Poker Stars immediately reached an agreement with the Department of Justice and was able to start paying its players out the over $1.5 billion owed to them as soon as possible. There were great expectations that Full Tilt Poker would be able to do the same, and, indeed, in the first few weeks, statements were issued that the site was nearing such an agreement with the DOJ. Unfortunately, as the weeks passed, players became more disgruntled as they realized that the online poker site was simply trying to buy time.
It is estimated that Full Tilt Poker owes its players $100 – $150 million, which is yet to be paid back.
Poker professionals previously linked with Full Tilt Poker, including world champ Phil Ivey, noted their disgust for the way that players were being treated and Ivey went so far as to sue the site for money owed on behalf of thousands of players.
In June, 2011, it emerged that Full Tilt Poker was trying to negotiate a deal with a group of European investors that would buy out the company, allowing it to settle its debts to increasingly frustrated players. No details were made of the identity of the group, although an attorney acting for Full Tilt Poker said that they were not a rival group in the industry. In July, rumors started circulating that the investors were only interested in purchasing Full Tilt Poker's UK and Irish assets as they felt that the US side of the business came with too many risks and costs. This was a further blow to the negotiations, which, as far anyone knows, are still ongoing.
Around the time that news broke about the investors, the Alderney Gambling Control Commission announced overnight that it was suspending Full Tilt Poker's license and ordered the internet casino to cease operations. The group was told that it was forbidden to register new customers, accept deposits, allow players to withdraw their funds and host any poker games.
Explaining its drastic measures, the AGCC said in a statement in June: "The decision to suspend these licenses follows a special investigation prompted by the indictments unsealed by US Attorney General's Office in the Southern District of New York on 15 April 2011, during which grounds were found to indicate that these licensees and their business associates were operating contrary to Alderney legislation. The nature of the findings necessitated the taking of immediate action in the public interest."
Play halted at Full Tilt Poker almost immediately and players were met with the message: "Scheduled Maintenance in Progress: The system is currently shut down for maintenance. Please check back soon!"
Alderney then scheduled a public hearing in London for July 26th, inviting players and the media to attend so as to discuss the future of Full Tilt's operations. The AGCC said that its choice to hold a public hearing demonstrated its "willingness to act transparently". The commission added that its "primary concern is the protection of the player." Hope was generated among Full Tilt players in the weeks leading up to the public hearing that they may see some of their money back.
However, these hopes were dashed when Martin Heslop, the attorney acting for Full Tilt Poker, requested that the meeting adjourn as he was worried that it would jeopardize the ongoing talks between the internet casino site and the group of European investors. The meeting was taken behind closed doors, not before players, who were led out of the 'public' hearing were heard screaming: "What about the players??" It was learned later that Full Tilt Poker told the AGCC in no uncertain terms that it would not paying the commission £250,000 in unpaid license fees if it did not get its license back. It is believed that this was a major part of the AGCC's decision to agree to adjourn the meeting until September 15th, much to the frustration of players. Within minutes of the news breaking that nothing came out of the much- anticipated hearing, poker players swamped poker forums, condemning the authority for giving in so easily to a site that has clearly not kept up its side of the bargain to protect its players and their funds. True to their word, Full Tilt Poker paid the AGCC its fees due, several days later.
Throughout this period, players continued to desert Full Tilt Poker for rival pokersites or prefer to download online casino, and numbers continue to dwindle. At the beginning of August, the Kahnawake Gaming Commission granted Full Tilt the right to renew their secondary license held in their territory.
At the time of going to press, Full Tilt Poker has still not settled money due to its players, nor have any public statements been made regarding the negotiations with the investor group.
Similar Posts:
3 Comments to Full Tilt down due to FBI investigations – the full story
Leave a comment