For many gamblers, the idea of traveling to Las Vegas, Macau or Monte Carlo to try their luck is something of a dream. Being able to travel the world and play at different casinos sounds incredible but there could be one stumbling block – the legal gambling age.
The legal gambling age refers to the age from which members of the public are legally allowed to bet in a specific location. Most legal ages apply to countries but in some countries, it may be different in individual cities or regions.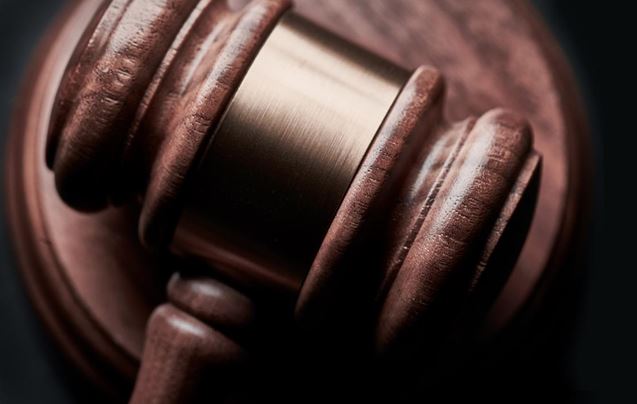 Gambling Laws by Country
Gambling laws and the legal age for betting will vary from country to country. Let's take a look at some of the differences between different countries.
New Zealand – New Zealand has a long and well-documented history with betting and casinos. Currently, as a result of the gaming act in 2003, people are allowed to play at a casino from the 20, though, they are allowed to partake in sports betting from 18.
Australia – Australia has had an interesting relationship with betting and casinos over the years. The legal age to bet or enter a casino there is now 18. This includes all forms of betting including online casinos.
Ireland – The law in Ireland was changed in the gaming act of 1956, making all forms of betting and playing real money casinos legal in the country from 18 years old.
The United Kingdom – Betting is incredibly popular in the UK, and you can play gambling games from 18 years old. The national lottery can be played from 16.
The United States of America – The USA is slowly becoming more liberal with real casinos. In most states, most notably Nevada, the age of gambling is 21, though, in some, it is 18. Casinos and any form of betting are still illegal in Hawaii and Utah.
Argentina – Argentina is one of the most popular countries for place bets in South America, and the legal age to do there is 18.
Egypt – Africa is not a particular popular continent for gambling, but Egypt has managed to make itself a popular destination in recent years with a good range of casinos. The legal age there is 21.
Macau – Macau is one of the most popular destinations in the world for bettors. The country has a legal age of 21. Though, tourists are allowed to play in several of the casinos there from 18.
Legal Age to Gamble by continent
Gambling has slowly become more and more acceptable around the globe, but some countries still have much stricter laws than others. Betting culture varies from continent to continent and here is a rough outline of the way each continent legislates the industry.
Europe
Europe is perhaps the most liberal continent when it comes to gambling. Thanks to the European Union, most states are places where you can gamble at 18. This may vary in some countries, such as Greece or Portugal. These laws tend to allow the public to gamble both online and in land-based casinos from that age.
Asia
Asia has a range of different restrictions on gambling, with the legal gambling age by country changing a lot. In some countries, it is banned totally still.
In popular locations like Singapore and Macau, the age is 21. Though, in Macau, tourists may be able to gamble from the age of 18, depending on the casino. Thailand, Qatar, Saudi Arabia, China, Afghanistan, Pakistan, and Syria are some of the countries where gambling is totally illegal.
Africa
In most African countries, 18 tends to be the legal age that people can begin to gamble. One of the exceptions to this rule is Egypt, which is a popular destination for gambling. Their legal age is 21.
Interestingly, Malwai has the lowest legal age in the world, which is 5. This is because it is believed they understand the concept of money by this age.
North America
The most popular destination for gambling in North America, and perhaps the entire world, is Las Vegas in the USA. The legal age in most US states is 21, though there are a few exceptions where the age is 18. Interestingly, a lot of other countries on the continent, including the likes of Jamaica and Mexico, have legal ages of 18.
South America
If you are planning a trip to South America, then you should be at least 18 years to enter a casino. This is the legal age in all 15 countries since 2006.
Oceania
The two biggest countries in Oceania are New Zealand and Australia and they both have different gambling ages. In Australia, the legal age for betting is 18 years old.
In New Zealand, the age limit to play real money online casino games is 20, but residents can place a bet on horse racing at 18 years old thanks to the gaming act of 2003. They can play Instant kiwi when they are 16.
Why is the gambling age 21 in some countries?
One of the most frustrating things can be traveling from a country where you can bet at the age of 18 to a country where you can only bet from the age of 21 if you fall between those age brackets.
The most notable destination for this is Las Vegas, where young tourists who can gamble in their own country have to wait until they are 21 to do it in America. In some countries, the age for how old do you have to be to go to a casino is also different from when you can go to sports betting shops, such as in New Zealand.
The reason for this is different countries consider different ages to be the threshold of becoming an adult. It can be addictive and dangerous and governments decide when they believe their population is at an appropriate age to understand the risks that come with betting.
Some countries make different types of betting legal at different ages. Many countries that have a national lottery, like the UK, allow their people to play this before they are allowed to gamble in casinos or online, for example.
In some countries, mainly in parts of the Middle-East, gambling is totally illegal. One of the most notable countries where it is illegal is China.
Similar Posts:
No comments yet.
Leave a comment