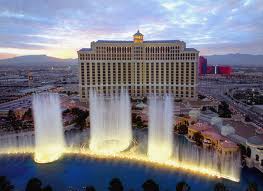 Over the years, Poker has grown into a profitable and thrilling casino game. In fact, prestigious poker events, like the WPT World championship also known as the Five-Star World Poker Classic Main Event, have become more popular and have recently been televised, allowing thousands of poker enthusiasts to watch the event from across the globe. These series of poker events conclude in the World Poker Tour (WPT) Championship Tournament held in the Bellagio Hotel in Las Vegas, Nevada.
The Venue
Bellagio Hotel sits right on the Las Vegas Strip and recognized for its elegance. Among the most remarkable feature of Bellagio Hotel is the 8-acre lake which accommodates the awe-inspiring Bellagio water fountain that dances along with the music. Bellagio is not just a popular hotel option for visitors but has been renowned as the most lavish and favorite stop of the prestigious World Poker Tour. The hotel and casino has been the host of different poker events such as Five-Star World Poker Classic Main Event, Bellagio Cup, Bellagio Festa al Lago Poker Tournament and Bellagio Five Diamond World Poker Classic; all are poker events for WPT poker tournament.
Aside from these regular WPT poker events, Bellagio also holds satellite tournaments daily before the Five Star World Poker Classic starts. The winners are guaranteed to have a paid tournament entry on WPT championship tournament or other Five Star Classic poker tournaments.
The Main Event
The Bellagio Five-Star World Poker Classic Main Event or the World Poker Tour Championship will happen on May 14th to May 20th with a buy-in of $25,000 plus $500 entry fee playing No Limit Hold'em. Being one of the most prestigious poker tournaments held every year, poker enthusiasts from across the country and around the world come over to Las Vegas to witness this exciting event. Both professional poker players and novices flock their way to Bellagio Hotel to take part in
the competition.
The Bellagio Five Star World Poker Classic is highly reputed with its huge prize money. This is one of the main reasons why big names as well as amateurs join the event. Winning the championship will not only bring fortune to the victor, but fame as well. All previous winners have become instant celebrities. Aside from that, the quality of play is superb, hence, novices may have the
chance to play against poker pros and learn from them.
So whether you are an amateur or professional poker player, you should never miss this annual Five-Star World Poker Classic Main Event to be held in Bellagio Hotel, Las Vegas.

Similar Posts:
No comments yet.
Leave a comment