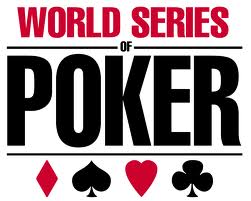 This article is number 10 in a series covering the most important tournaments in the 2011 WSOP.
Jun 27 Event #46: No-Limit Hold'em / Six Handed Championship $10,000 buyin
Millions of people across the world are fascinated and even addicted to poker games. Since its early beginning as a simple family game of card, it eventually turned out to be one of the prestigious casino games done annually. Besides, with the advent of modern technology and internet, you need not go to the casino just to enjoy poker games. This is because poker games can now be played online and some all for free. Not surprising why many are enticed to try even one of the poker variations. Yes! You heard it right, poker has lots of variations and one of it is played on WSOP, the No-Limit Hold'em/Six Handed Championship.
The no-limit hold'em six handed poker game is commonly referred to as shorthanded poker which is steadily increasing in popularity, and is usually played by not exceeding six players on the table. This is a fast-paced poker game which quickly exposes the weaknesses of your opponents but your opponents may as well grasp your style and exploit it to get an edge over you. For you to excel in this game, you need to be aggressive because there's more betting as well as raising with the weaker poker hands. Besides, be observant to the playing style of your opponents because the game takes turns quickly and every player takes advantage of every position possible. Lastly, you must initiate bluffing more frequently. You can get more chips in short table with bluffing. Now, it's time to review the past winners of WSOP No-Limit Hold'em / Six Handed Championship.
Previous Season
Last year, the No-Limit Hold'em / Six Handed Championship was scheduled as event#52 with $25,000 buy-in in which 191 poker players turned out to play the game. Of the 191 players, Daniel J. Kelly took home the 1st prize amounting to $1,315,518 plus the prestigious specially designed WSOP golden bracelet. This was a remarkable year for Kelly, a native from Fairfax, Virginia currently living in Potomac, Maryland, because this was his first WSOP bracelet. Kelly vanquished other top poker players including Shawn Buchanan, Frank Kassela, Jason Somerville, Mikael Thuritz and Eugene Katchalov.
Upcoming 2011 WSOP Season
The 42nd Season of World Series of Poker will run starting from May 31st until July 19th at the luxurious Rio All-Suite Hotel and Casino in the ever dynamic city of Las Vegas, Nevada. Unlike last year, the buy-in for this year's No-Limit Hold'em / Six Handed Championship is $10,000 which will start on Monday, June 27th at 12:00pm and players will start with the 30,000
tournament chips. Mark your calendar and head to the gambling capital of the world to witness the upcoming WSOP No-Limit Hold'em / Six Handed Championship.
Full list of events covered by this series:
Similar Posts:
No comments yet.
Leave a comment