When you hear the word 'casino', you probably think of the mega resorts currently lining the Las Vegas strip. We're talking about places like the Bellagio and Caesars Palace, places where modern gamblers are spoilt with everything from blackjack and roulette to slots and keno. You might even think about today's online casino sites, which give you access to hundreds of games at just the click of a button or the tap of a screen.
Whatever you picture, we can guarantee it looks nothing like the world's earliest casinos. That's because the casino has evolved drastically since 1638, when the first casino – known as the Ridotto – opened its doors to the public in Venice, Italy.
Changes to gambling laws, new technologies and even the Mafia have worked to completely reshape the casino – and the way we play casino games – over the past several centuries. Want to find out more? Check out the below infographic about the evolution of the casino. It's been put together with the help of the experts from the online casino bgo.com.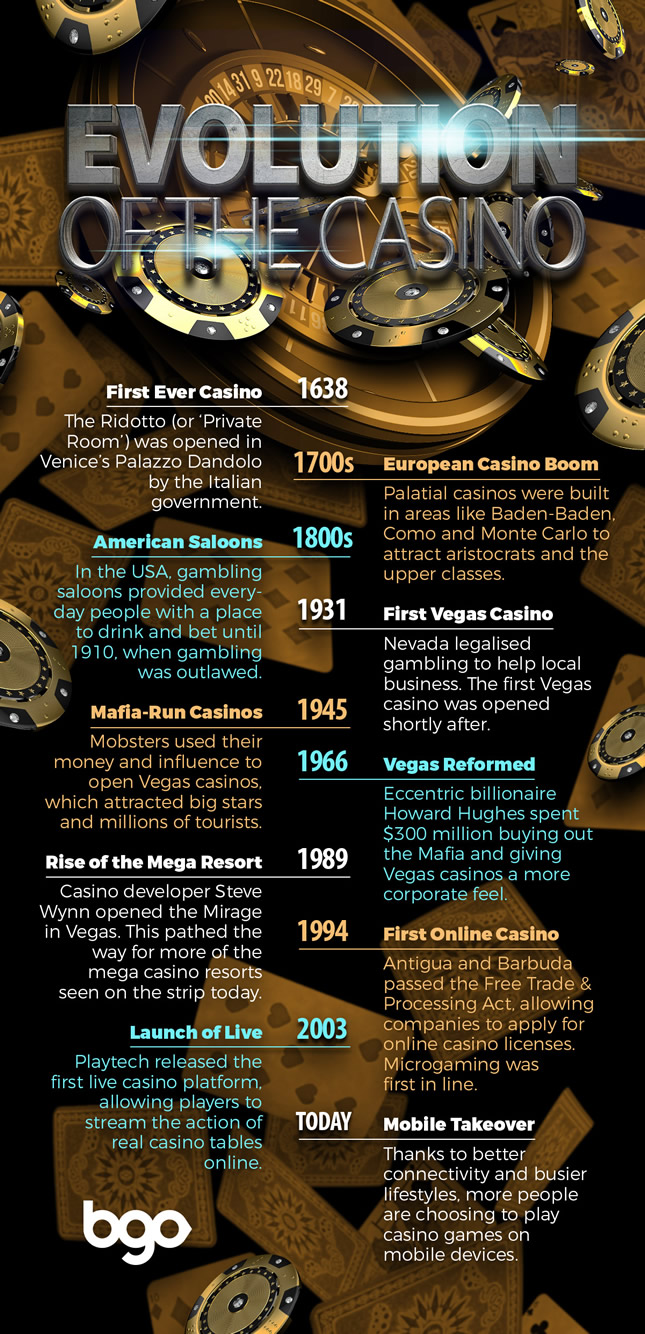 Similar Posts:
No comments yet.
Leave a comment