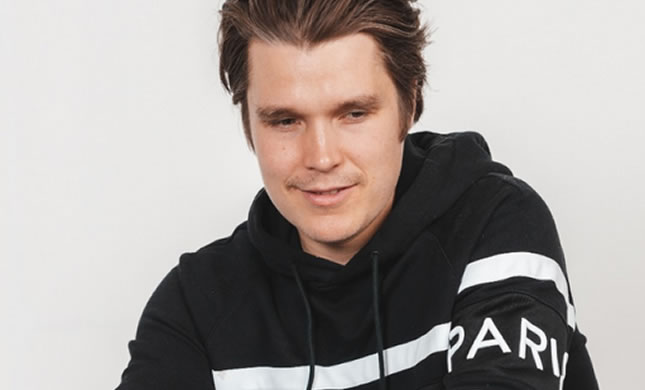 Eelis Pärssinen became known to a wider poker audience this summer by winning the Poker Masters Online PLO Series on partypoker. The series consisted of 14 events of which Eelis made it into the money in six different tourneys. Eelis is an Omaha specialist from Finland and has played the highest stakes online for several years now.
Eelis is currently playing as a Team Pro on BeastsOfPoker, a group of professional poker players from Finland. He is known to be a solid player who puts in a ton of volume. In this post we will cover the different phases of the poker career Eelis has had so far and how he managed to build his bankroll that allows him to live a great lifestyle & play the highest stakes online.
The early poker days of Eelis
Eelis started his poker career after seeing some WPT broadcasts on TV. He also watched one of his friends play NL2k online and got some advice from him. Eelis started from freerolls and small cash games playing No-Limit Holdem. He wasn't successful right away, but gradually climbed to bigger stakes.
Back in those days, Eelis noticed that you could get a ton of extra money from different promotions and rakeback. That's what he did indeed, playing huge volume of midstakes NLHE. This allowed him to build a good bankroll to later make the transition into Omaha that has higher variance than Holdem.
A new favourite for Eelis: the great game of Pot-Limit Omaha
One night in the early 2010's would forever change the direction of the career of Eelis. He saw fellow Finnish players battling for huge pots on Full Tilt Poker, which was the go-to site for PLO nosebleed players at the time. Eelis decided to try out PLO and never looked back.
He started by playing small stakes PLO, but in a few years he had acquired the Supernova Elite status twice in a row on PokerStars. Soon he was playing the highest stakes available online.
Key ingredients to success: Volume and experience
Eelis has done well also in NLHE tournaments despite PLO being his main game. He has several deep runs and final table finishes from Sunday majors. You could say he is one of the most experienced online players in PLO. Millions of hands on his belt, Eelis cannot be surprised by almost any situation that he faces in poker.
Talent alone is not enough to reach the peak of online poker. Eelis has put in the hours, studied the different strategies of cash games and tournaments and always kept looking for profitable games.
Achievements & anecdotes
• Pärssinen is a two-time Supernova Elite on PokerStars
• In the spring 2020 Pärssinen won the Poker Masters Online PLO Series on partypoker by cashing over 730 000$
• He represents Team BeastsOfPoker
• As a competitive person, Eelis likes to play both tennis and golf in his spare time
Similar Posts:
No comments yet.
Leave a comment