Submitted by Loui Levino, this article belongs to the Poker Tools series.
Loui Levino wrote the article below on various online poker cheats which will potentially rob you of your bankroll. Read it through and if you have experienced a different online cheat let us know about it in a comment.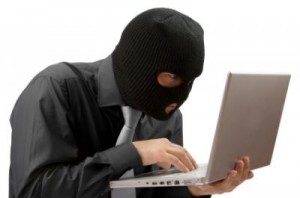 There is a million ways to make a million bucks; but there is also a million ways to lose your $100 poker deposit if you are not careful. The online poker rooms use some of the safest and most secure encryption methods that you'll  find anywhere on the planet. As part of their random number generator; Pokerstars uses thermal radiation inputs. This is essentially the same encryption method that the CIA uses now to code data. This type of data encryption is so secure that the CIA will even tell you that this is what they use… because it can't be hacked, the pattern can't be anticipated, and it is unlikely that the pattern that is used to generate outputs will ever replicate itself.
However, if you are not careful there are still plenty of ways to lose your money to online poker cheats.  Here is a few of them…

Collusion – Unfortunately, some players choose to work together to gain an advantage over their opponents. Sometimes this is done casually, sometimes it is done in a very predatory fashion. Collusion is most common is short-handed limit cash games. If you see any signs of collusion, keep your eyes open and send an email to the security team if necessary.

Phishing Scams – These are rare in the poker world, but they do show up in a few different forms. The poker room staff will never ask you for your password at a poker table and you should never give this information to anyone. Always protect the sensitive details of your account; just as you would for a bank account.

Insider Cheating – This is basically impossible at the large online poker rooms, but there have been cases of insider cheating in the past. This has only occurred when the owners of a poker site have decided that they wanted to cheat their players using security/integrity audit player accounts; these player accounts enabled the owners of the site to see the hole cards of other players. These types of accounts do not exist anymore at any of the poker rooms.

Funds Seizures – This has happened on a few occasions over the last 5 years.  Funds are hardly ever seized from online poker accounts. In most cases, the funds are confiscated from third party money transfer service like Neteller.

Bankrupt Poker Rooms - There have been plenty of bankrupt poker rooms in the last several years. Most players are able to get their funds back from the poker room without any issues. In some cases, the poker rooms shut down and the management team is never heard from again. To avoid something like this happening to you, just stick to the largest and most reputable poker rooms. In most cases where a poker room has gone bankrupt or funds have been seized from a third party payment processor, the funds are returned to players quickly, so this is not a major concern among online poker players.

Money Trading – There are many online forums where you can trade money between poker sites through other players. Money trading between players on different poker sites is a common method that small-time scammers will use to try and get your money. Always be careful when trading with someone who you met through an online poker forum or chat room.

What happens when players are caught cheating? The consequences will depend upon the type of cheating that occurred. When it is possible; the poker rooms will return the funds to players who were cheated at the table.
There are some cases in which the poker room support staff will not be able to help you. If you fail to protect your personal information or you try to trade money with another poker player and the deal goes sour… the poker site will usually not step in to help you deal with your situation.

What else should you look out for? It's the real world and it's a big world. If you are smart and you use your head in the online poker environment, your money should be safe while you are playing poker. Protect your information,  report suspicious activity and only play on the largest and most reputable online poker rooms. You can use this site to find more information about making a safe online poker deposit.

Written by Loui Levino.

Similar Posts:
No comments yet.
Leave a comment