This article belongs to the Poker Project series.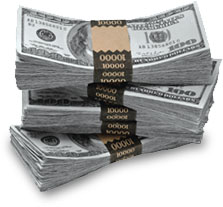 I never play cash games because frankly I suck at them and probably more importantly haven't had the motivation to play them. As a result my blog has almost no articles on poker bankroll building with poker cash games or cash game strategy. This is a shame.
Now however things have changed and I have a new-found motivation to start a poker bankroll building project where I will only be playing cash games.
My motivation comes from the fact that I unfortunately have to start paying my own money to keep my poker tournament league running on PokerBRB.com. My goal is to finance my league by increasing my current poker bankroll on Power Poker.
I haven't set out any rules yet for my new poker bankroll building project but I'm sure they will appear along the way when my bankroll grows (currently I am severely under rolled, so it doesn't really make sense with too many rules)
Yesterday I played for an hour on 0,10/0,20 shorthanded and full ring tables on Power Poker and increased my bankroll from 30$ to 80$.
As well as paying for my league, I also expect to be able to write some articles about cash game strategy once I get a better feel for the games.

Similar Posts:
8 Comments to Poker bankroll building with poker cash games
Leave a comment