Submitted by Fubusama, this article belongs to the Poker and Life series.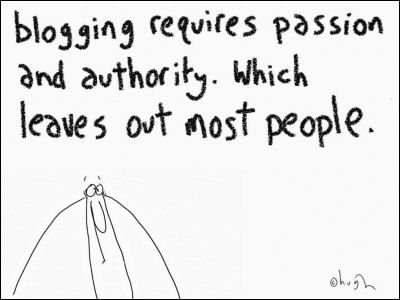 If you're like many aspiring poker players, you may have a few long term objectives in mind. Whether it is to make millions, live in Vegas, and play in the biggest tournaments in the world or more modest ones, like being able to make a steady income while living at home with your family. Regardless of your goals, it is likely that your plans are not to play at the tables 12 hours a day, everyday. A great way to become more involved in the industry, help build your reputation and to have another source of income is to run and manage a pro poker blog.
It's important as a poker player to stay abreast of what's going on in the industry. Many poker sites and casinos hold all sorts of promotions that you can take advantage of if the channels of communications are open. The advantage of blogging is that these sites will often reach out to you to advertise these promotions, or even give you special perks for mentioning them. It's not uncommon for a poker site to give you free entry into a tournament if you blog about a special satellite they are holding. It also opens opportunities to meet and interact with some of the big names in poker. The fact of the matter is the poker blogging market is not nearly as saturated as many other blogging markets. This leaves any decent writer and player the opportunity to become an authoritative voice for the poker industry.
This raises an important point about building a reputation. It's difficult, even as a steady online winner, to get your name recognized. Have you ever noticed that many of the professional poker players you see on TV aren't actually that good? How many online players do you know that would destroy Phil Hellmuth in a heads-up cash game? Probably quite a few. How many people do you know who actually know who Phil Hellmuth is? Probably more. Phil Hellmuth isn't a big name because of his current poker skill – it's his name that is worth the money. Joe Sebok, a great poker player, was made big by building his reputation on the website, PokerRoad.com, not by his amazing skill at the felt (although likely better than Phil Hellmuth!) With a pro poker blog, your opportunity to build this reputation will support you in moving up the ranks in the poker industry.
You've most likely heard the term, "residual income", meaning have a stream of income, likely secondary, that accumulates with very little time or effort required. Your pro poker blog, over time, can become one of those sources. By offering your readers deals on poker rakeback, you're able to make a small percentage of all the revenue they generate for that site, while still giving them a good rakeback deal. This situation is win/win/win for the player, the pro poker blogger and the poker site. For players familiar with game theory – it's a no brainer.

Similar Posts:
No comments yet.
Leave a comment